Vær obs på veggedyr hvis du skal til Sverige eller på storbyferie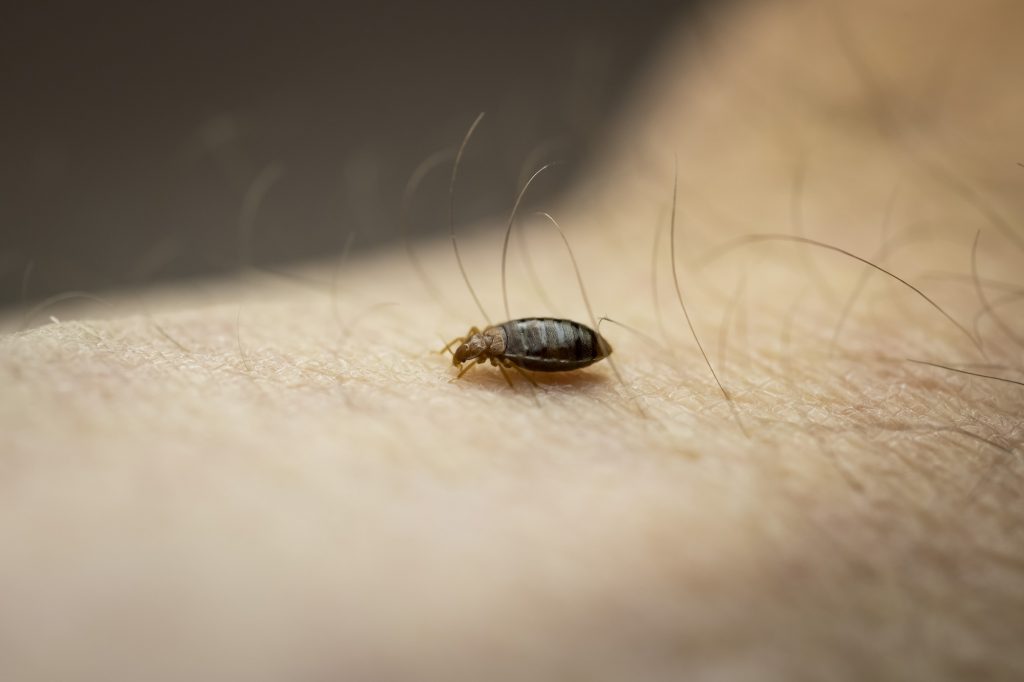 Sommeren er høysesong for veggedyr, som mange får med seg på reise. – To av nordmenns favorittreisemål er blant stedene du bør være ekstra oppmerksom, advarer Norsk Hussopp Forsikring.
Veggedyr er et blodsugende insekt som kan være til stor plage. De suger blod mens vi sover og er vanligst å finne i senger. Hotellsenger er derfor en utbredt smittekilde.
– Veggedyr spres med mennesker og blir gjerne med hjem i bagasjen når vi har vært på reise. Derfor er det viktig å være ekstra obs på veggedyr i sommerferien, sier biolog og fagspesialist Jørgen Skyrud Danielsen i Norsk Hussopp Forsikring.
Veggedyr er et økende problem både i Norge og på verdensbasis. Redusert reiseaktivitet ga færre veggedyrbekjempelser i Norge i 2020 og 2021, men i fjor økte det igjen.
– Mange forbinder veggedyr med hosteller og billige hoteller, men det forekommer også på 5-stjerners hoteller. Noen reisemål er likevel mer utsatt enn andre, for eksempel storbyer som London og New York. I disse byene bor man tett, det kommer mange tilreisende fra hele verden og bekjempelse er kostbart. Det gjør at det etter all sannsynlighet er mer veggedyr i mange storbyer, forklarer Danielsen.
Ifølge feriereisebyråkjeden Ticket, er storbyer som London populære reisemål for nordmenn i år. London var den mest populære reisedestinasjonen i pinsen.
18 ganger mer i Sverige
En annen av nordmenns store feriefavoritter, i vårt naboland Sverige, bør du også se ekstra nøye etter veggedyr. Ifølge Reiseundersøkelsen fra Statistisk sentralbyrå, var Sverige det landet nordmenn reiste mest til i fjor, med 1,5 millioner reiser. Folkehelseinstituttets (FHIs) veggedyrstatistikk for Norge viser at antall bekjempelser ligger på rundt 2500 i året, mens det i Sverige er så høyt som rundt 45 000 i året.
– Det er 18 ganger flere bekjempelser i Sverige enn i Norge. Det skyldes blant annet at svenskene bor tettere enn oss og i større grad i byer. I tillegg er det mindre konkurranse i bransjen for skadedyrbekjempelse i Sverige, slik at de ikke har hatt samme incentiv til å forbedre metodene sine. Resultatet er at det er betydelig større utbredelse av veggedyr, noe nordmenn bør kjenne til hvis de skal feriere i Sverige, sier FHI-forsker Anders Aak.
For å unngå å få med deg veggedyr fra ferieturen, er det flere forholdsregler du kan ta.
– Du bør sjekke senga på hotellet eller andre steder du overnatter. Små svarte prikker, ekskrement fra veggedyrene, er ofte det tydeligste tegnet på veggedyr. Selve insektene gjemmer seg i dagslys. Hvis du finner tegn på veggedyr, bør du be om å få et annet rom. Hvis senga ser grei ut, bør du oppbevare klærne mest mulig oppi kofferten og et stykke unna senga under oppholdet, råder Danielsen i Norsk Hussopp Forsikring.
Når du kommer hjem bør du vaske klærne på den høyeste temperaturen de tåler, helst 60 grader.
– Veggedyrbekjempelser koster i snitt 20 000 kroner. Hvis vi alle tar forholdsregler på reise, kan samfunnet spare mye hvis vi klarer å redusere antall veggedyrbekjempelser. En reduksjon på 1000 bekjempelser kan spare samfunnet for rundt 20 millioner kroner, avslutter Danielsen.
Tre korte veggedyr-forebyggingsråd før ferieturen:
1. Sjekke senga på hotellrom og andre overnattingssteder. Se etter små svarte prikker under madrassen, som kan være veggedyrekskrementer.
2. Oppbevar klærne dine i lukket koffert, et stykke unna senga.
3. Vask alle klærne når du kommer hjem, helst på 60 grader.